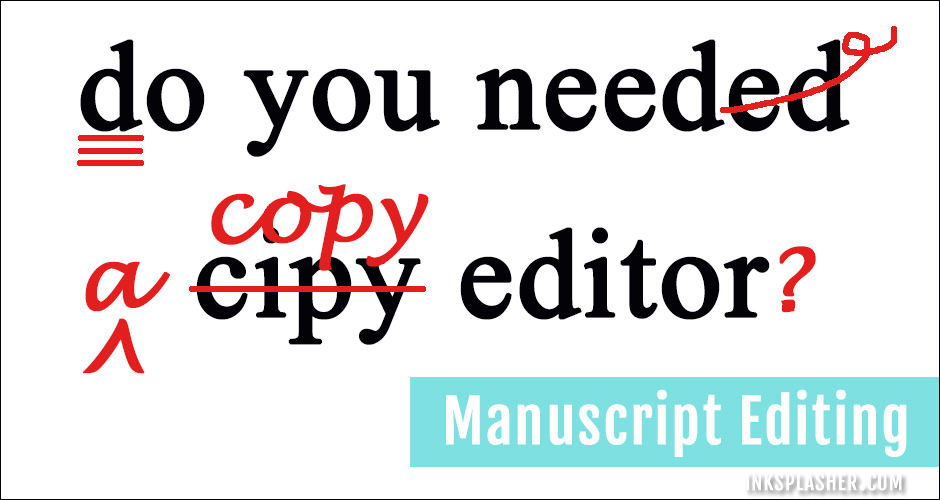 If you've been shopping for editorial services, you'll soon find that there is some variation in terminology and what is included in each level of editing. This is mine.
Types of Editing
Proofreading: Checking for spelling, punctuation, grammar, subject & verb agreement, verb tense, pronouns, missing words, double words, formatting issues. Changes are usually minimal. This is a final quick edit before and/or after it goes to typesetting.
Copy Editing: Includes everything mentioned in proofreading, plus highlighting or correcting sentence structure, passive voice, paragraph breaks, repetitive and/or redundant words and phrases, confusing passages, and other changes that will tighten and strengthen your book. Expect to see quite a few changes per page.
Substantive/Line Editing: Includes both proofreading and copy editing, plus substantial rewrites and/or suggestions. This is also called a developmental edit, as it deals with story structure, plotting, pacing, character arc and development, dialog, and anything else that strengthens your story.
Ghost Writing: This is a complete re-write of the material or writing from an idea or outline. It may also include research, fact checking, correcting references and citations, and more.
Pricing
The prices listed are general estimates. Click the button below for a free sample edit of your first pages and a personalized bid on your project.
Proofreading: Starts at $1.00/page

Copy Editing: Starts at $2.00/page
Substantive/Line Editing: Starts at $3.00/page

Ghost Writing: $50/hour
*A page is defined as 250 words. Documents should be formatted using Times/Times New Roman, 12 pt font, double-spaced, 1″ on all margins.
*Price is based on word count of initial manuscript OR edited manuscript, whichever is greater.
Save